WJC is an artist-run non-profit project established to promote and encourage new original music influenced by the jazz genre.
---
We had a wonderful first year at WJC organising and bringing new music to Wellington. The support has been amazing. We certainly hope you will join us in 2018 for another great year of Jazz
In the meantime have a happy and safe Christmas/New Year break and remember Jazz is about being in the moment (Herbie Hancock).
Cheers,
Mark and Veronica
---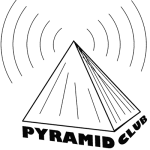 WJC would like to thank Pyramid Club for hosting WJC gigs.
Pyramid Club, 272 Taranaki St.
http://www.repertoire.co.nz/