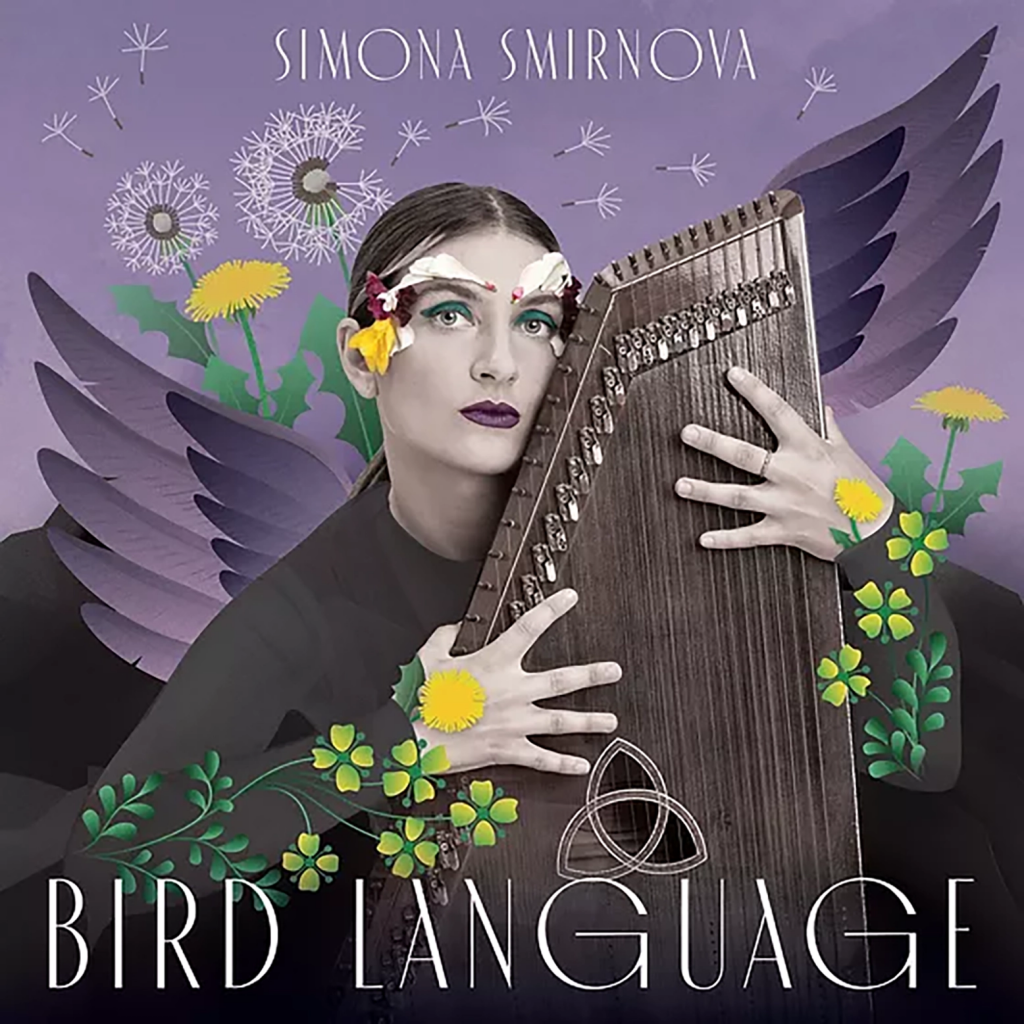 New album release tour dedicated to the awareness of climate change
Simona Smirnova is a Lithuanian born jazz vocalist, composer and folk zither – kanklės player based in New York City. By press described as "Eastern European-tinged jazz/exotica", she is a fixture in the New York live scene when she's not touring the world, including Australia, New Zealand and Europe. She is returning to perform with WJC for the third time, sharing stage with local jazz talents; Mark Lockett on drums, Leo Coghini on keys and Seth Boy on upright bass. "Bird Language" now is a fully formed new act presenting Simona's latest original compositions.
Smirnova's genre-bending style has a unique theatrical flavour and uncanny vocal improvisation techniques. She deftly implements folkloric chants and Lithuanian zither – kanklės into the foundations of jazz and rock. Smirnova's new album "Bird Language" — channels groundbreaking artists like Björk and Joanna Newsom while exploring the ways that humans are connected to nature. "Bird Language" album and her current New Zealand tour is dedicated to the awareness of climate change.
"There is an aura of mystique to Smirnova's Bird Language, a stunning blend of Baltic folklore, jazz, pop, and rock, infused with nature-themed sounds. The album was brought to life through the ethereal sound of Lithuanian kanklės, Smirnova's virtuosic, sultry signature vocals, and mimicked bird shrieks, interpolated with jazz piano-driven solos, and sinuous, enticing arrangements." – "All About Jazz"
Simona's performances are lively, entertaining, theatrical and interactive. She is also a very active member of the musician community around the globe; she is an Alumna of the prestigious Berklee College of Music, a voting member of Grammy Recording Academy, a mentor at Grammy U program and a composer member of New York Composers Circle (NYCC).
Featuring: Simona Smirnova (vocals), Leonado Coghini (piano), Seth Boy (bass), and Mark Lockett (drums).
Tickets are available on Eventfinda.co.nz