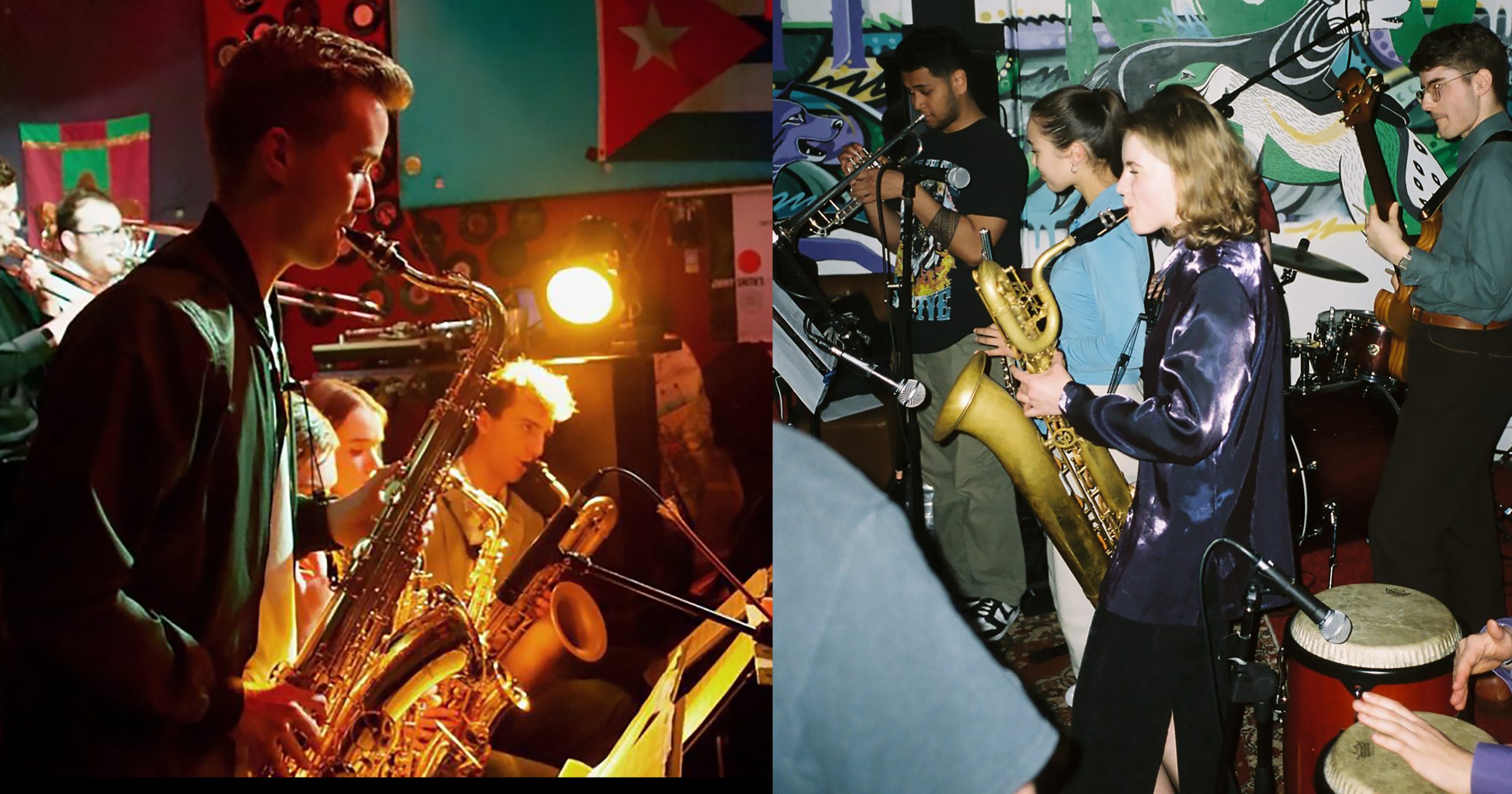 The WJC Roger Sellers Emerging Artist Series was established to remember and pay tribute to much loved and respected drummer, educator, and mentor Roger Sellers. Dedicating his life to jazz, he was a consulate and prolific jazz musician who performed with countless international and local groups. Roger nurtured and mentored thousands of students helping them on their musical journey and making a difference in many lives.
Led by baritone saxophonist Elisa Bird, this performance presents a collection of her original works. Drawn to the spiritually lyrical voices of Pharaoh Sanders and Marion Brown, Elisa's music seeks the intersection of this and danceable rhythmic simplicity. This ensemble seeks to create music that holds audiences in the experience of all emotion and serves as a refreshing celebration of the power in human feeling. She will be joined by fellow NZSM students, Rafael Hosking (guitar), Darcy Monteath (bass guitar), and Max Sheehan (drums).
Tenor saxophonist Aidan McCulloch debuts his original music at the 2023 WJC Roger Sellers Emerging Artist Series. Inspired by an eclectic mix of artists such as Lennie Tristano and Marquis Hill, these compositions explore the beauty of flowing melodies and lush harmonies in the setting of a chord-less quartet. Featuring the talents of Cameron Robertson on trumpet, Seth Boy on bass and Abe Bailey on drums.