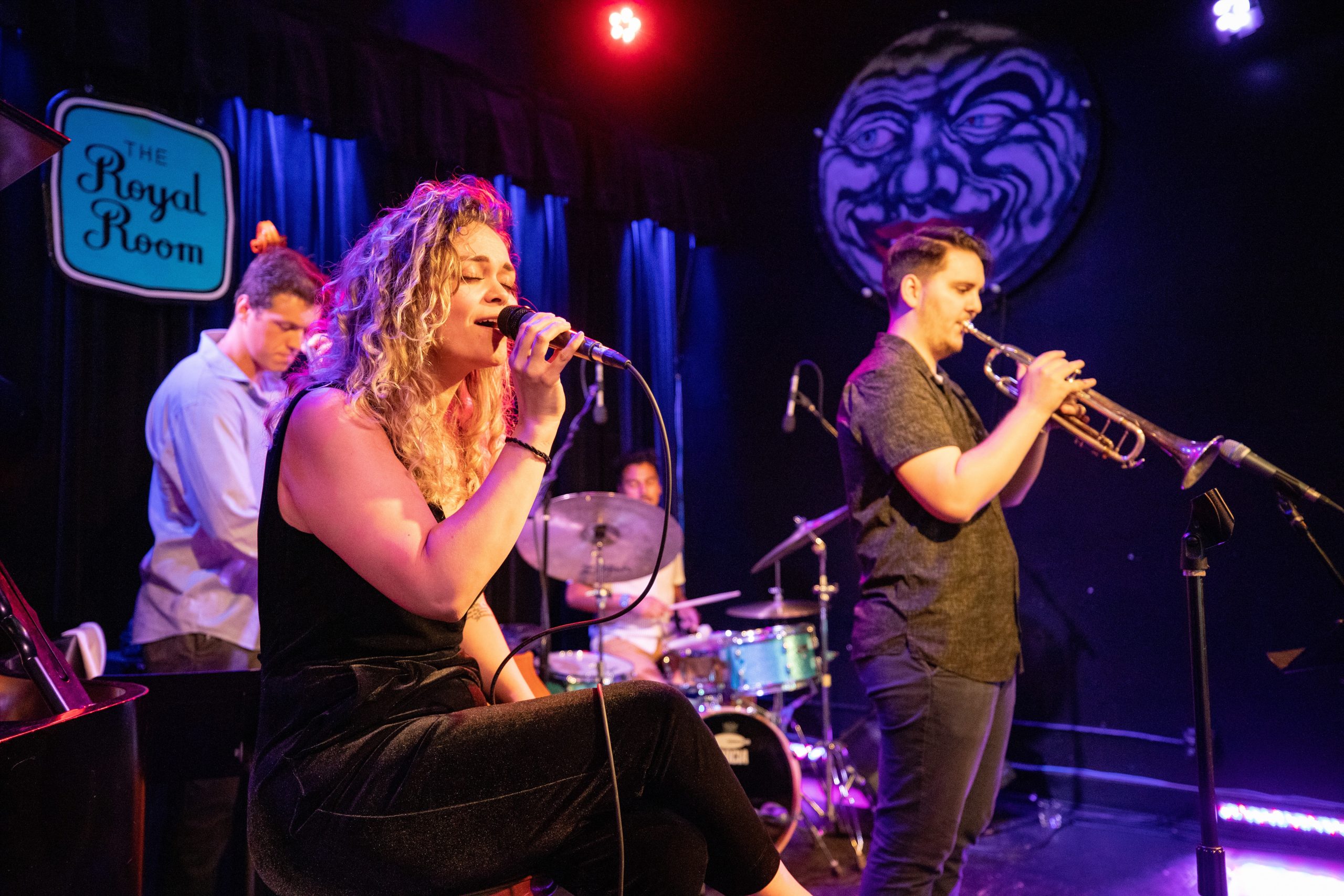 The Wellington Jazz Cooperative is pleased to present an evening of standards, tunes from the Great American Songbook, and original music featuring Samantha Louise and Skyler Floe.
NYC-based artists Samantha Louise and Skyler Floe are solo artists that share many musical influences and enjoy collaborating on arrangements that feature tight vocal/trumpet duets. Samantha penned lyrics for and is the featured vocalist on the title track of Skyler's newest album Abstraction.
Samantha and Skyler will be accompanied by Wellington's own Mark Lockett (drums) and Johnny Lawrence (bass) to form a chordless jazz quartet.