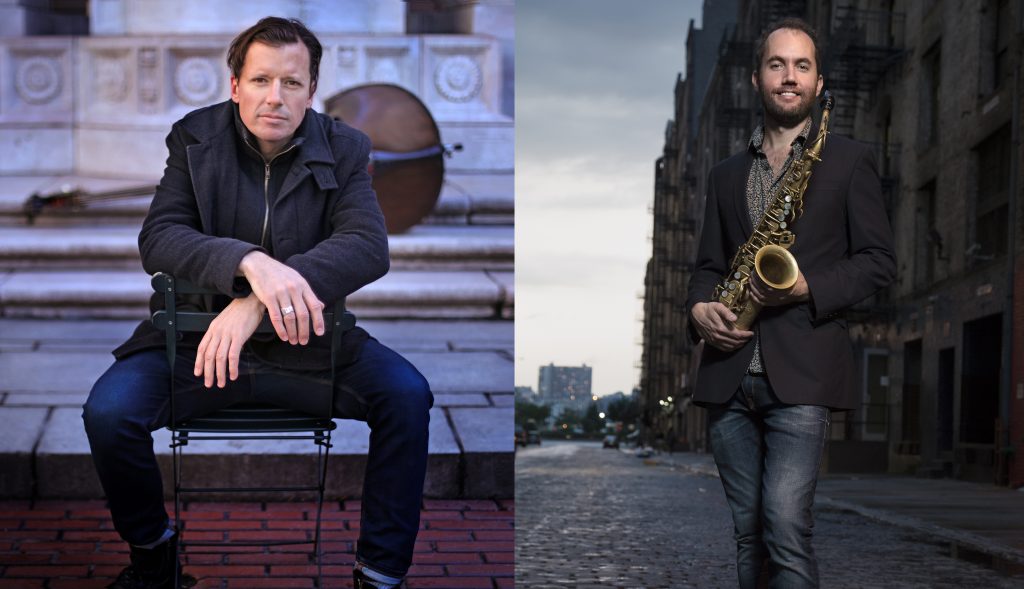 WJC is super proud to present one of New Zealand's most in-demand jazz exports.
Renowned bassist Matt Penman brings his friend and frequent collaborator, saxophonist Will Vinson, to New Zealand for the first time.
Matt & Will have played together since 2003, appearing on multiple recordings together, and they will be drawing from Penman's recent album Good Question, alongside some of Vinson's compositions.
Matt Penman and Will Vinson
Featuring: Matt Penman (b), Will Vinson (s), Mark Lockett (d)
Date: Sun 17 February 2019, 7pm & 9pm
Venue: The Third Eye, Upstairs at 30 Arthur St. Te Aro
Price: General $45/80, WJC members $35/60, Students with ID $30/50.