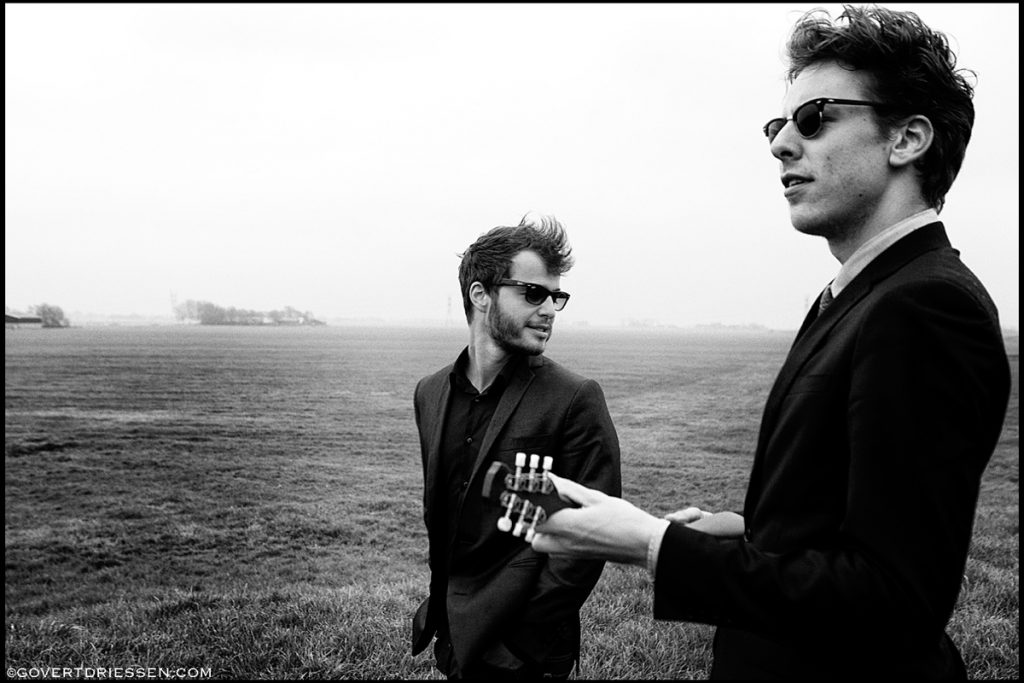 Guitarist Reinier Baas and saxophonist Ben van Gelder are prominent figures in the Dutch musicscene , and long time collaborators. They have played over 200 shows together in the past years, performing as a duo, as a trio with drum legend Han Bennink and with both their quintets. Their joint efforts have resulted in a collaboration with the multiple Grammy Award winning Metropole Orkest entitled 'Smash Hits', which will be released in October 2018, as well as a duo record, which will be released in the spring of 2019.
An active bandleader, Reinier Baas has toured with his quintet 'The More Socially Relevant Jazz Music Ensemble' in Europe, Japan, New Zealand and Australia. His second album 'Mostly Improvised Instrumental Indie Music' received the prestigious Edison Award in 2013. As a soloist, he has performed with the Metropole Orkest, Jazz orchestra of the Concertgebouw, New Rotterdam Jazz Orchestra, National Youth Orchestra, and the National Youth Jazz Orchestra. In 2016, Baas released his fourth studio record "Reinier Baas vs. Princess Discombobulatrix, a 'mostly instrumental opera'. This collaboration with illustrator Typex and a line-up of 15 prominent improvisers and classical musicians received wide-spread critical acclaim – "Ravel, Prokofiev, Poulenc, Baas, truly!" – VILLA D'ARTE – and earned him a second Edison Award in 2017. Reinier has received composition assignments from the North Sea Jazz Festival, November Music Festival, Südtirol Jazzfestival, and Pynarello.
Ben van Gelder is an authority on the alto saxophone and a composer with a contemporary view. His music is rooted in tradition but is distinguished by a unique blend of "lyricism, energy, grace, and rhythm." His albums 'Frame of Reference' and 'Reprise' garnered outstanding reviews in the Dutch and international press. The album 'Reprise' was named 'best jazz album of the year' by de Volkskrant. Van Gelder has won various awards, such as the Deloitte Jazz Award and the Stan Getz/Clifford Brown fellowship, and more recently a composition assignment from the Jazz Gallery in New York. He has collaborated with outstanding musicians such as Mark Turner, AmbroseAkinmusire and Aaron Parks. His latest outing 'Among Verticals', a record inspired by the painting of Frantisek Kupka, received 5-star reviews in Dutch newspapers NRC and Volkskrant. Ben van Gelder is on the faculty at the Conservatory of Amsterdam.
Reiner and Ben
Featuring: Reinier Baas (g) and Ben van Gelder (s)
Date: Thur 14 March 2019, 8pm
Venue: The Third Eye, Upstairs at 30 Arthur St. Te Aro
Price: General $25, WJC members $20, Students with ID $15