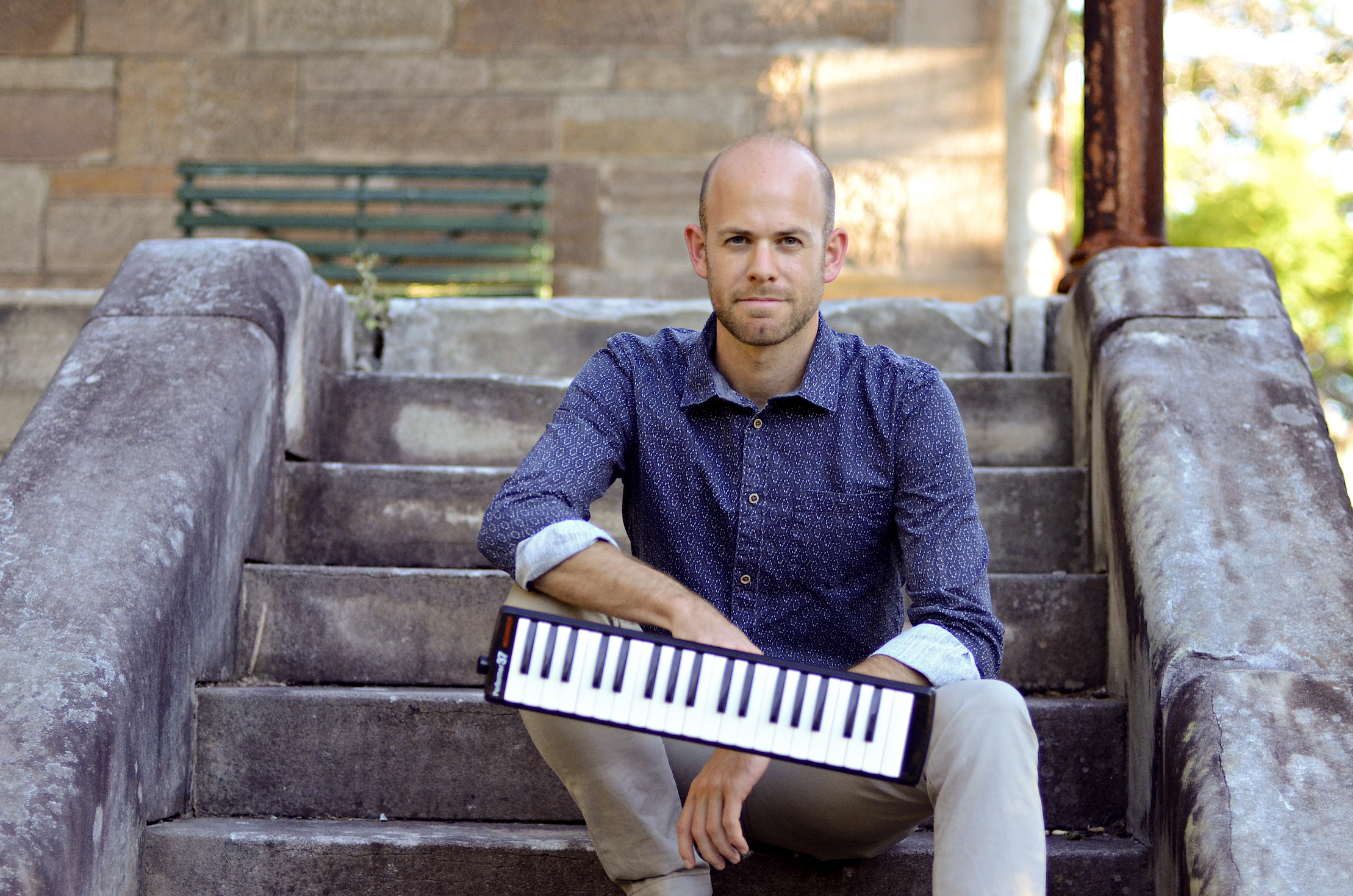 Based in Sydney since relocating from Auckland in 2009, Barry's music continues to reflect his parallel interests in jazz and classical art music – where the intricately composed meets free-wheeling interplay.
Barry's 2018 quartet release Blueprints & Vignettes received 4-stars in the Sydney Morning Herald and was long-listed for the 14th Australian Music Prize.
The Blueprints trio – tonight featuring Nick Tipping on bass and Lauren Ellis on drums – continues to mine the terrain established by this record, dancing between chromatic counterpoint, propelling rhythmic cells and a colourful spectrum of harmonic hues, all the while paying homage to good old straight-ahead jazz. Tonight's show is part of a 12-date tour of Australia and New Zealand in advance of recording a follow-up album of new material.
…besides carving some challenging notated figures for his collaborators, he allows the music to unravel into pools of free improvisation in which mood and interaction predominate over any predetermined concepts. The album becomes a dialogue between the concrete and the abstract, and not always with the composed elements fulfilling the former role and the improvised the latter.
— John Shand, Sydney Morning Herald, 11 May 2018
Barry is the recipient of numerous awards, including the Bell Award for Young Australian Jazz Artist of the Year (2013), 2nd place in the National Jazz Awards (2013), and a BBM Travel Scholarship (2011). He was a finalist in the 2017 APRA Professional Development Awards and a nominee for the 2016 Freedman Fellowship. Barry received his PhD in composition in 2018, and currently lectures in jazz piano and improvisation at the Sydney Conservatorium of Music.
Steve Barry Trio
Featuring: Steve Barry (p), Chris Beernink (b), Lauren Ellis (d)
Date: Thur 14 April 2019, 8pm
Venue: The Third Eye, Upstairs at 30 Arthur St. Te Aro
Price: General $20, WJC members and Students with ID $15