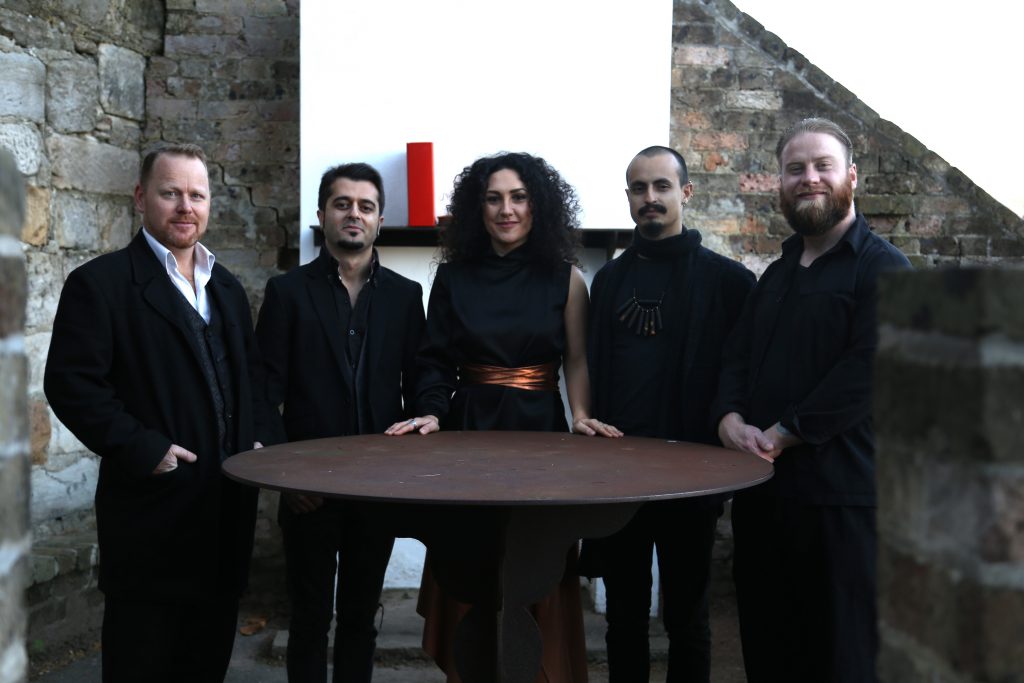 Zela Margossian Quintet is an ethno-jazz band based in Sydney, performing original works and arrangements carrying influences from Armenian traditional music. Comprised of talented and multi-cultural musicians from Sydney, Zela Margossian Quintet creates an exotic musical atmosphere that is sure to take you on an emotive and pleasurable journey.
The Zela Margossian Quintet participated in the Beirut International Jazz Festival in Beirut, Lebanon in April 2018. The Quintet has also participated in different festivals in Sydney such as the International Women's Jazz Festival in 2017 and Sydney Improvised Music Association's Winter Jazz Festival in June 2018 as a headline band.
Transition, the band's debut album was released digitally by Art As Catharsis record label in November 2018.
Zela Margossian Quintet
Featuring: Zela Margossian (piano), Stuart Vandegraaff (clarinet, saxophone), Adem Yilmaz (percussion), Elsen Price (double bass), and Alexander Inman-Hislop (drums).
Date: Thur 23 May 2019, 8pm
Venue: The Third Eye, Upstairs at 30 Arthur St. Te Aro
Price: General $20, WJC members and Students with ID $15