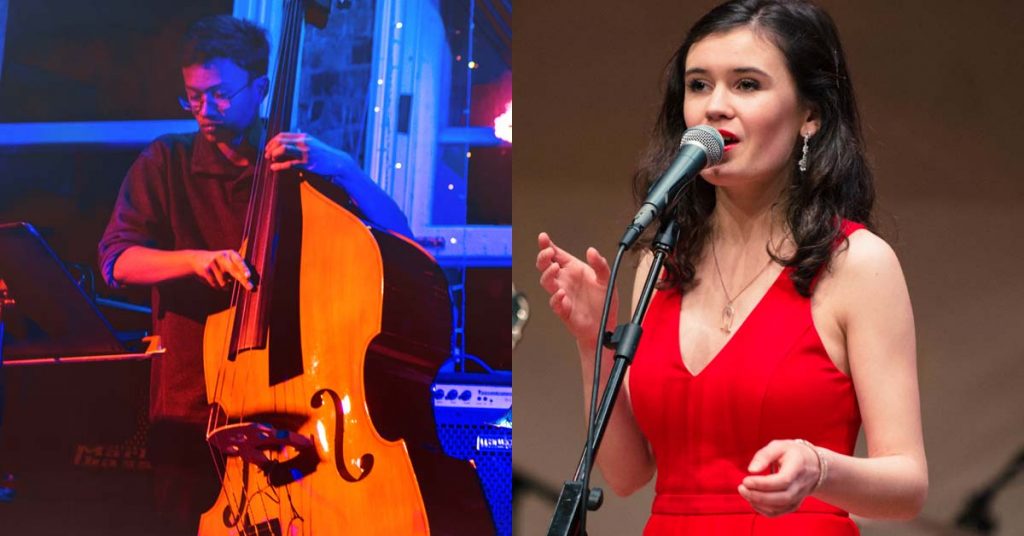 The WJC Roger Sellers Emerging Artist Series was established to remember and pay tribute to much loved and respected drummer, educator, and mentor Roger Sellers. Dedicating his life to the art form of jazz, Roger was a consulate and prolific jazz musician who performed with countless international and local groups. Roger nurtured and mentored thousands of students during his time at the Wellington Polytechnic Jazz Conservatory (which later became the New Zealand School of Music), helping them on their musical journey and making a difference to so many lives.
For this concert, we will feature two outstanding students from NZSM, Ella Dunbar-Wilcox and Seth Boy. Each artist will perform a 45-minute suite of original compositions.
Ella Dunbar-Wilcox presents a programme of original material and tributes to performers such as Cecile McLorin Salvante and Betty Carter.
The Seth Boy trio is inspired by the great piano trios of old, and by the big band concept of the likes Count Basie and Thad Jones. Much like his compositions and arrangements, Seth's bass playing is assertive, driving, and involved.
Seth Boy Trio: Seth Boy (b), Leonardo Coghini (p) and James Feekes (d).
Ella Dunbar-Wilcox Quintet: Ella Dunbar-Wilcox (v), Ben Stewart (p), Seth Boy (b), James Feekes (d) and Lily Shaw (ts).
Date and time: 29 August, 8pm
Venue: The Third Eye, 30 Arthur Street, Te Aro
Tickets: General $15, WJC members $15 and Students with ID $10