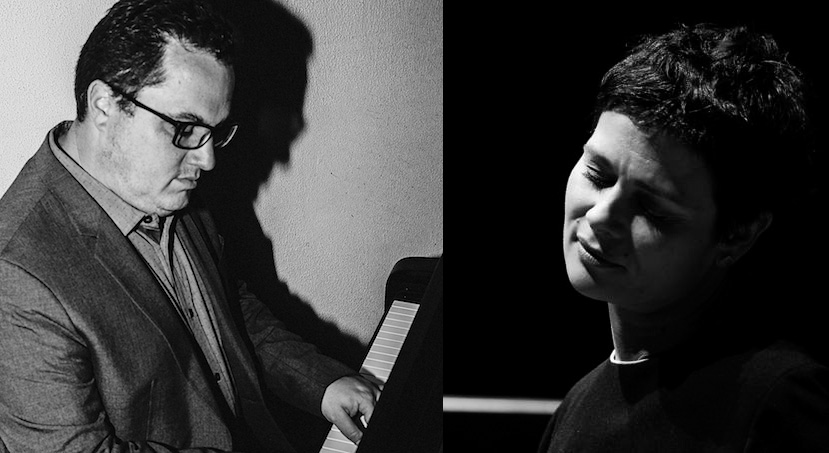 Michael Eckroth is one of the most active pianists of the New York scene, equally at home in jazz and Latin-American music forms. In Wellington specially for this concert for the WJC he will perform some of his original compositions. In partnership with acclaimed singer Alda Rezende he will play new arrangements that will inject new life to a clever repertoire of obscure Latin American classics.
Michael Eckroth, pianist and keyboardist, is a superb musician who has worked extensively with musicians such as John Scofield (New Morning Concert DVD), Ron McClure, Eliot Zigmund and Paul McCandless.
He recently arranged and recorded an album in Cuba with Pepito Gomez and Orquesta Akokan (Daptone Records) which has received rave reviews on outlets like NPR and recently gained a Grammy nomination in the tropical category. Recently having completed a PhD at NYU, Michael currently teaches jazz piano at Dartmouth College.
As co-leader and collaborator with a number of New York-based groups (La Voz De Tres with Jason Ennis and Natalia Bernal being one of the most long-standing), Michael has performed in festivals and venues all over the United States, Latin America, Europe and the world. He is also an avid composer and recording artist with several of his own and collaborative albums to his name within the jazz and Latin jazz genres.
Brazilian born Alda Rezende made Wellington her home 16 years ago where she is a veteran of the local music scene, having headlined some of the most important music festivals in New Zealand and Australia, such as Wellington International Jazz Festival, Adelaide Cabaret Festival, Auckland Arts Festival. As well as often touring her native Brazil where she has performed with heavy-weight names of Brazilian music such as Joao Bosco, Elza Soares and many others.
Alda lends her unique voice to interpret music that promotes a bridge between the traditional and the contemporary forms of Latin music. Being a music researcher and world music radio D.J., Alda's repertoire goes far beyond the obvious, paying respect to the past and anticipating new tendencies for the future. Spicing intricate rhythms with her samba-infused soul and the originality of her voice, this singer will enchant both connoisseurs of Brazilian rhythms, jazz lovers and everyone interested in good music.
Michael Eckroth & Alda Rezende Quartet
Featuring: Michael Eckroth (p), Alda Rezende (v), John Rae (d), Noel Clayton (g), Patrick Bleakley (b).
Date: Tue 17 Mar 2020, 8pm
Venue: The Third Eye, Upstairs at 30 Arthur St. Te Aro
Price: General $15, WJC members and Students with ID $10