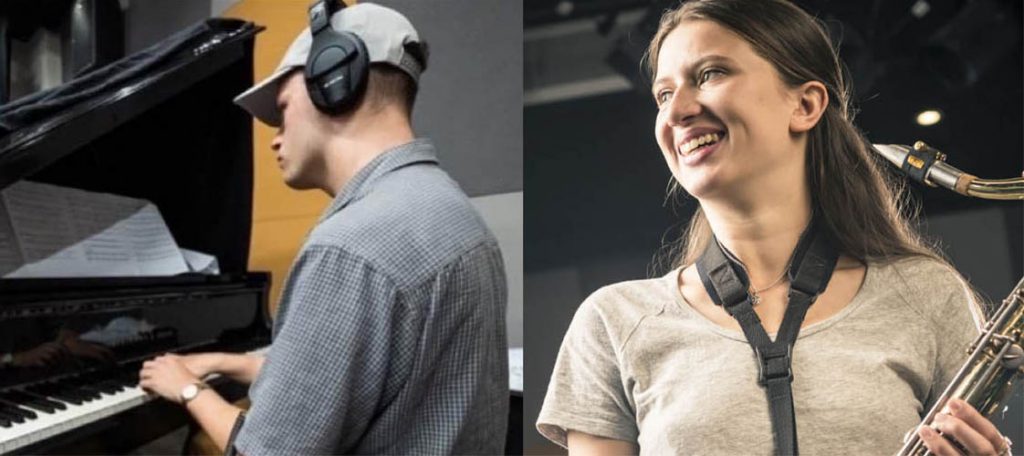 The WJC Roger Sellers Emerging Artist Series was established to remember and pay tribute to much loved and respected drummer, educator, and mentor Roger Sellers. Dedicating his life to the art form of jazz, he was a consulate and prolific jazz musician who performed with countless international and local groups. Roger nurtured and mentored thousands of students helping them on their musical journey and making a difference to so many lives.
George Maclaurin is an jazz piano honours student at Te Kōkī New Zealand School of Music, drawing influence from pianists old and new such as Ahmad Jamal, Gerald Clayton, Sonny Clark and Aaron Parks. He has gradually established himself in the Wellington jazz scene as a sideman and is now playing the first gig under his own name, performing both originals and songs from the Jazz standard repertoire. Joining him will be Callum Allardice (g), Louisa Williamson (ts), Umar Zakaria (b) and Hikurangi Schaverien-Kaa (ds).
Lily Shaw has recently completed a BMus(Hons) in jazz performance from Te Koki, New Zealand School of Music, where she studied tenor saxophone and classical voice as a second instrument. Lily's original compositions reflect her background as a student of multiple genres, and is working to create music which melds both of her instruments. She will be joined by a stellar line up of: Phoebe Johnson (b) Cory Champion (d), Hector Mclachlan (p).
Roger Sellers Emerging Artist Series
Date: Thu 1 Oct 2020, 8pm
Venue: The Third Eye, Upstairs at 30 Arthur St. Te Aro
Price: Tickets available on Eventfinda.co.nz.
General $15, WJC members $10, and Students with ID $10.