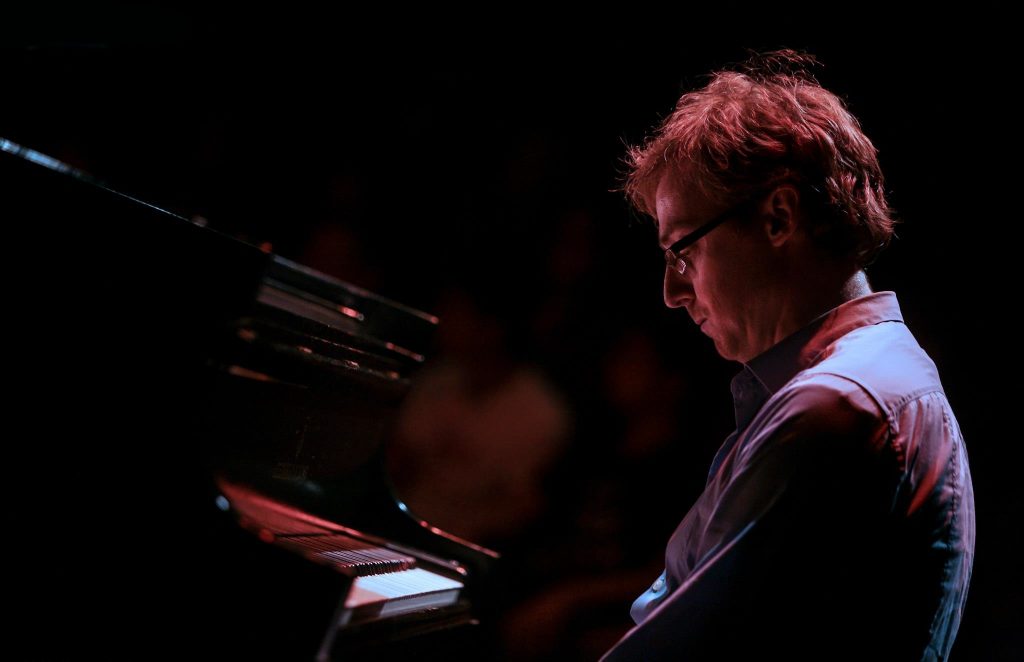 The Wellington Jazz Cooperative is pleased to present the Duncan Haynes Trio at its first concert for 2021 and the first concert at its new venue Lovebite.
Having recently returned to Aotearoa after two decades away, Duncan is one of New Zealand's finest jazz pianists. Having lived, performed and recorded in the UK, Europe, the USA and South America, he brings a wealth of experience and an international vision to his music.
Duncan teams up with Mark Lockett (drums) and Seth Boy (bass) to present a concert of original compositions drawn from his 5 studio albums, highlighting the power, flexibility and sheer beauty that a piano trio can achieve.
Duncan Haynes Trio
Featuring: Duncan Haynes (p), Mark Lockett (d), Seth Boy (b) 
Date: Thur 4 Feb 2021, 7.30pm
Venue: Lovebite, 2 Forresters Lane
Price: Tickets available on Eventfinda, Door sales: General $20, WJC members $15, and Students with ID $10.
______________________________________________________________________________________
Review of Duncan Haynes Trio – by Alex Wolkin
Duncan Haynes Trio, comprising Haynes on electric piano, Seth Boy on double bass and Mark Lockett on drums presented two sets of exciting, rhythmically and harmonically sophisticated original contemporary jazz last Thursday. The first of the Wellington Jazz Cooperative's fortnightly showcases for the year, the event took place in the low key kitsch atmosphere of intimate new venue (and former Motel Bar) Lovebite, tucked away up a somewhat grungy flight of stairs on Forresters Lane just off Tory Street. The tunes, composed by Haynes, a local who has spent many years working in London, Paris and Peru, showcased his relentless development of improvisational material, drawing on both post-bop (Kenny Werner comes to mind) and perhaps contemporary eurojazz sources. Haynes' playing frequently drifted into an advanced chromatic or freely triadic take on tonality, his playing producing crystalline textures shot through with deft harmonic twists and turns.
Lockett and Boy provided ample muscle in driving the tunes, navigating as they did various subtle time signature changes and other tricky rhythmic devices. The trio's playing and the compositions did not, however, lack expressive nuance, as evidenced by contemplative moments such as the third tune, 'Reflections'. The closing tune of the first set certainly put the rhythm section through their paces, alternating between sections composed of syncopated rhythmic unison hits, and hard-swinging sections that used metric modulations to shift between tempi a little like changing gears on a push-bike. Set two opened with an extended solo piano improvisation by Haynes, which conjured impressions of Debussy or Scriabin, before merging into a moody minor-key ballad as the rhythm section joined. Boy's expressive solo was especially notable here, as was his warm rounded tone throughout. The following tune saw Boy wearing quite a different musical hat, producing a rhythmically captivating solo composed from syncopated motivic fragments. Lockett, who founded WJC about four years ago, added a compellingly raw edge with his playing in general but also demonstrated a knack for pulling back and delivering beautifully subtle brushwork where it was called for, especially during this set. Of the two closing tunes, the first was a kind of samba that built to a powerful climax with the rhythm section creating an intriguing feeling of subduction or being pulled under the carpet. The final tune once again showcased the ensemble's ability to turn on a dime rhythmically, alternating as it did between a quasi-chitarra ballad form and fast rhythmically complex convulsions. A great start to the WJC's 2021 series.
– Alex Wolken
The Duncan Haynes Trio
WJC Headline Series 2021
Lovebite, Wellington
4 February 2021