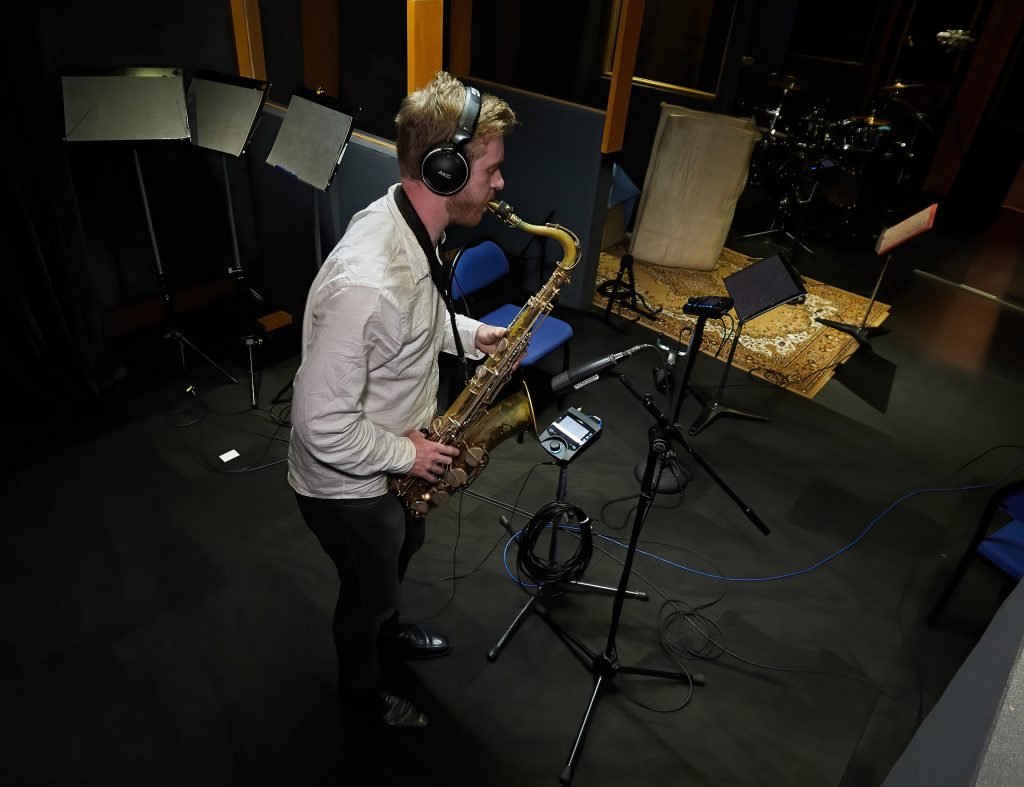 Due to Covid level 2 restrictions this concert has been proposed
As a regular member of the Rodger Fox Big Band, Royal New Zealand Air Force Band and Julie Lamb Outfit, as well as playing with many shorter projects including twice touring Europe with the JM Jazz World Orchestra, Frank Talbot is a stalwart of the local scene. 
Having completed jazz and classical training at the New Zealand School of Music (as well as hobby playing heavy metal guitar), Talbot incorporates a range of styles and influences into his music. In the intimate setting afforded by the WJC he'll be presenting a variety of exciting, emotional, intense and sombre moods including some brand new works accompanied by some of Wellington's finest musicians.
Joining Frank will be Ayrton Foote (p), Phoebe Johnson (b) and Hikurangi Schaverien-Kaa (d)
"New Zealand produces many good tenor players and judging by Talbot's confident performance, he will go from strength to strength" – John Fenton, Jazz Local 32
Frank Talbot Quartet
Date: Thur 2 September 2021, 7.30pm
Venue: Lovebite, 2 Forresters Lane
Price: Tickets available on Eventfinda.co.nz