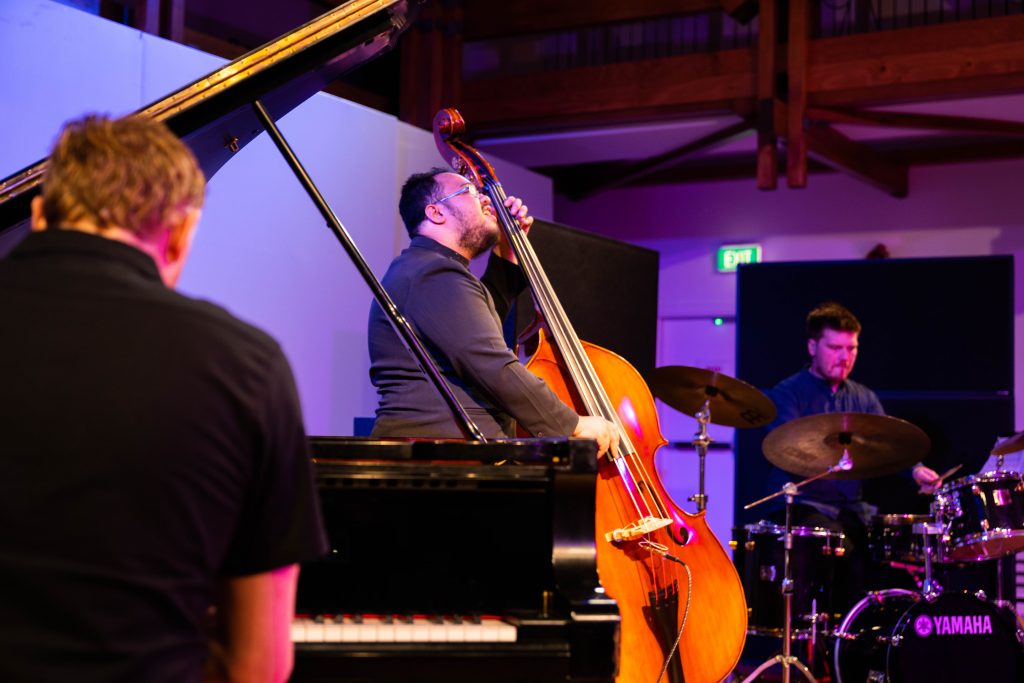 COVID 2 Level 2 restriction apply.
Fresh from headlining at the 2021 Wellington Jazz Festival, Umar Zakaria is a Tui award-winning New Zealand bassist and composer filled with hope for the future. His music unites diverse musical traditions to inspire communication and cooperation across boundaries.
Umar has given performances across Europe, Asia and the USA alongside Myele Manzanza, Norio Maeda, Snorre Kirk and Ben Wendel among others. He is a student of legendary jazz bassists Cecil McBee and Lynn Seaton as well as NZ's own Paul Dyne, and received the 1st runner-up prize at the BASS2014 International Jazz Bass Competition. He was named 'Best Jazz Artist by Recorded Music New Zealand in 2018 and was awarded a scholarship to attend the renowned Banff International Workshop for Jazz and Creative Music the following year under the artistic direction of Vijay Iyer and Tyshawn Sorey.

Having developed a reputation for emotionally stirring performances, Umar now seeks to share heartfelt original music with his trio to audiences across New Zealand and internationally, spreading a message of courage and unity through the powerful sound of the double bass.
The Umar Zakaria Trio features Duncan Haynes on piano and Luther Hunt on drums, presenting a vibrant programme of American jazz classics as well as original pieces based on Malay influences and Kiwi experiences.

Umar Zakaria Trio
Date: Thur 30 September 2021, 7.30pm
Venue: Lovebite, 2 Forresters Lane