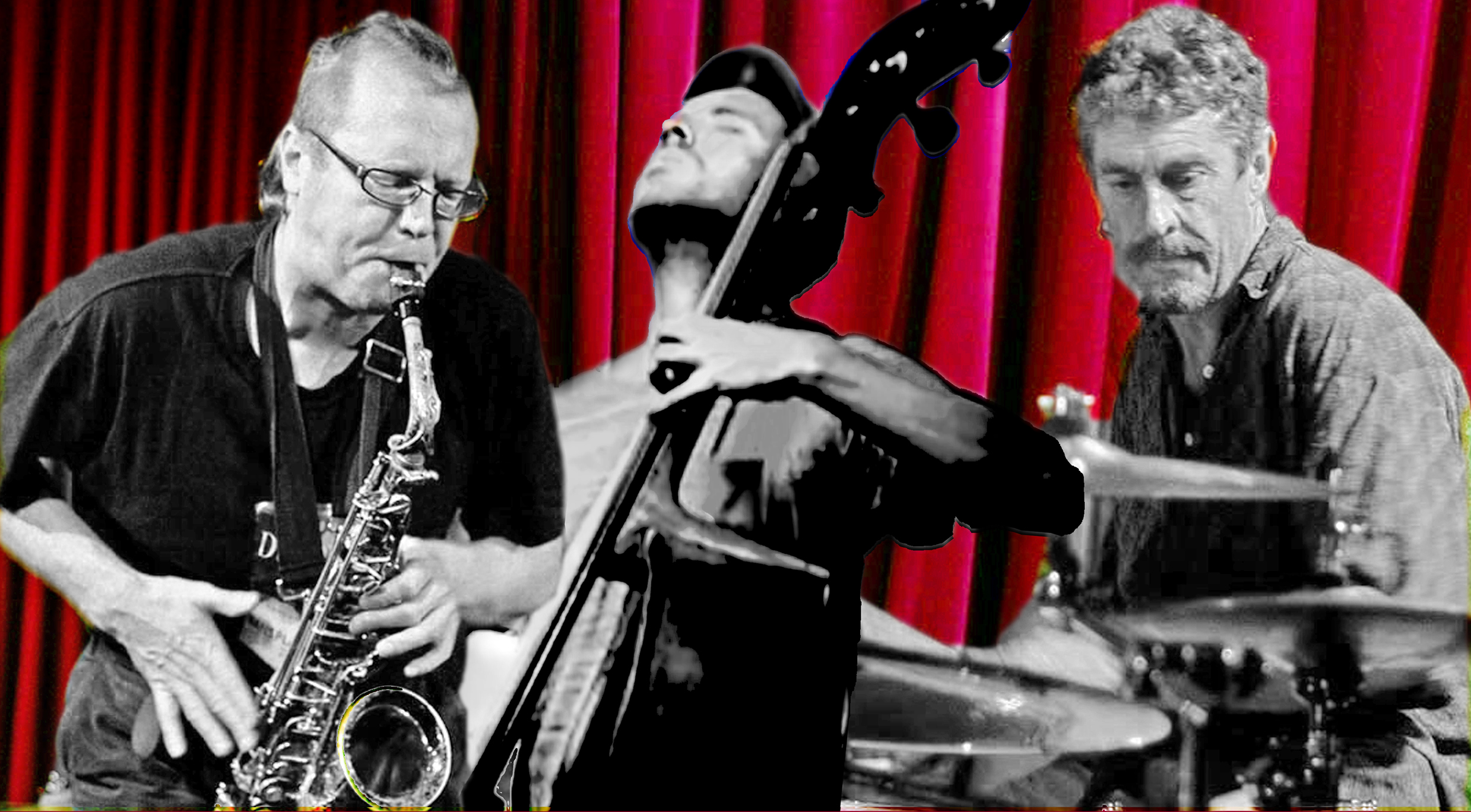 Exploratory Jazz trio The Melancholy Babes visit WJC at Moon as part of a tour releasing the album 'Jazz from the Underground Nightclubs of Aotearoa Vol. 10 – Lovebite' on the Kiwijahzz label. The Melancholy Babes have been performing and evolving their original music over the last three decades. From knotty jazz compositions to elegant Ellingtonia, free improvisation and beyond, the trio is dedicated to exploring the wide worlds of possibility within a saxophone, bass and drums format.
Saxophonist Jeff Henderson is renowned for his dynamic and energetic playing which incorporates all manner of sounds and techniques. His long history as a player and composer has seen him perform in a huge array of situations throughout New Zealand and internationally with many renowned artists.
Double bass player Tom Callwood has a rich history in NZ music, performing in well known bands The Phoenix Foundation and Little Bushman, with Wellington jazz groups The Woods and Devils Gate Outfit, and alongside a plethora of leading NZ artists.
Anthony Donaldson is a drummer who has made an indelible impact on New Zealand music. From his beginnings with Wellington creative music pioneers Primitive Art Group and Braille collective, to the Six Volts and Front Lawn, the Bung Notes, Flower Orphans, Devils Gate Outfit and dozens more, his unique approach to rhythm and composition has seen him perpetually at the forefront of adventurous jazz in New Zealand.
The Melancholy Babes bring their New Jazz from the Big City to the Moon on Thursday 15 June.
Tickets are available on Eventfinda.co.nz