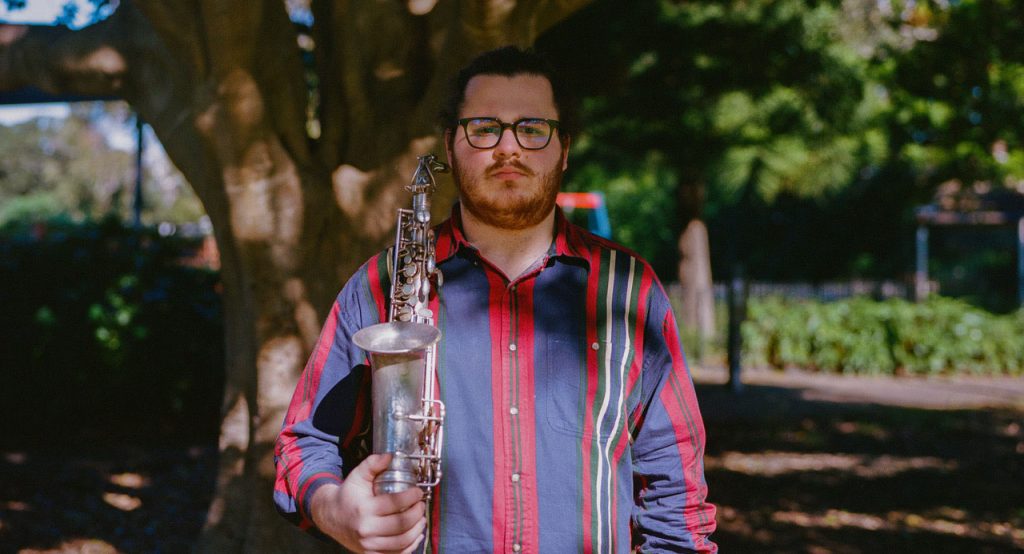 Ben Lerner is an outstanding young artist who has quickly established himself as one of the emerging voices in Jazz and on the Alto Saxophone in Australia. Since moving to Sydney from Auckland in 2020, Ben has received the Sydney Conservatorium of Music Scholarship, and has played with the likes of Mike Nock, Steve Barry, Jonathan Zwartz, Hamish Stuart, Andrew Dickeson and many other greats. Notably, he has been featured in Mike Nock's NOCTET, Quartet, Quintet, and the Steve Barry Quartet. He is set to appear as a member of Nock's upcoming quartet record.
Ben has honed his craft under the tutelage of artists such as George Garzone, Immanuel Wilkins, Roger Manins, Will Vinson, Mike Rivett and many more. After forming the Ben Lerner Quartet in early 2021 as an outlet to workshop and perform his original compositions, Ben has quickly found his feet as a band leader. This has culminated in performing as a part of SIMA's Jazz:NOW summer festival, a seven–gig tour of New Zealand and various appearances in venues around Sydney. Ben performs frequently as a freelancing musician, holds down three residencies as well as doing regular gigs around the Sydney scene. He is currently studying at the Sydney Conservatorium of Music.
Ben is also the founder, a committee member and a curator of Monday Night Confessions, an artist run gig series with an emphasis on original jazz and improvised music. The series has hosted the likes of Fabian Almazan and Will Vinson, as well as attracting a plethora of other artists to the series, particularly to launch new projects and albums. The series has quickly become a cornerstone of the Australian creative music scene.
"Ben Lerner is a young jazz alto saxophonist from New Zealand, who in the short time he has been in Australia has already had a huge impact on Sydney's jazz scene. His infectious enthusiasm combined with his positive energy and inclusive attitude make this young man a musician to watch. Catch him wherever and whenever you can!" – Mike Nock
"Ben is an exceptionally gifted alto saxophonist; one who works tirelessly to facilitate his artistic growth, and in doing so contributes immeasurably to the Australasian jazz scene. He is a fiery soloist who plays with creativity, passion, virtuosity and humour. He never disappoints". – Roger Manins
Joining Ben will be Callum Allardice (g), Hikurangi Schaverien-Kaa (d).