Phil Boniface is traveling from Palmerston North, unfortunately due to the extreme weather conditions Phil Boniface will not be playing at WJC tonight. Instead we will be featuring the talented Callum Allardice, Chris Beernink, Mark Lockett and Jake Baxendale (thats if his flight arrives from Nelson in time).
Phil Boniface – To be rescheduled.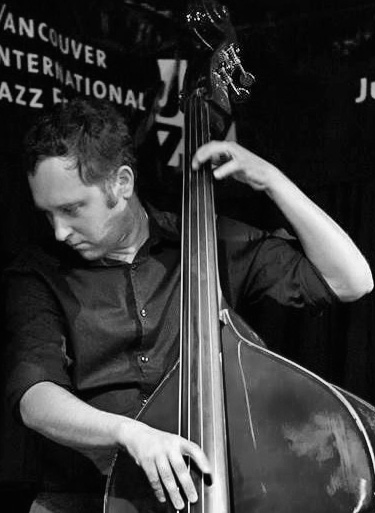 On Thursday, 13th of July, double bass player Phil Boniface will present two diverse sets of music:
Set one will bring together Phil and Taonga Pūoro practitioner Alistair Fraser with their new project of duo improvisations. Alistair has 18 years experience in construction, performance, composition and research. He has worked extensively both solo and collaboratively with others including Richard Nunns, Patricia Grace and The New Zealand String Quartet. Alistair is a researcher at Otago University investigating Chatham Island Moriori and Māori Taonga Pūoro.
Set two will encompass a trio of original music and new compositions with Wellington based guitarist Callum Allardice (from 'The Jac' & 'The Antipodes') and drummer Mark Lockett, who has recently returned from NYC.
Since graduating from the Conservatorium of Music in Wellington in 2000, Phil Boniface spent 11 years residing in Vancouver, Canada where he was performed with many of Canada's finest west coast jazz musicians. He produced and recorded his first album 'BaixaBlue' as band leader in Vancouver in 2015 which was funded by FACTOR.
Review from Simon Sweetman http://offthetracks.co.nz/phil-boniface-baixablue/
Phil Boniface
Featuring:Alistair Fraser (Taonga Pūoro), Callum Allardice (g), Mark Lockett (d) and Phil Boniface (b)
Date: Thurs 13 Jul 2017 – TO BE RESCHEDULED
Venue: Pyramid Club, 272 Taranaki St.
Time: 8pm
Price: $10 General, $5 Members and Students with ID