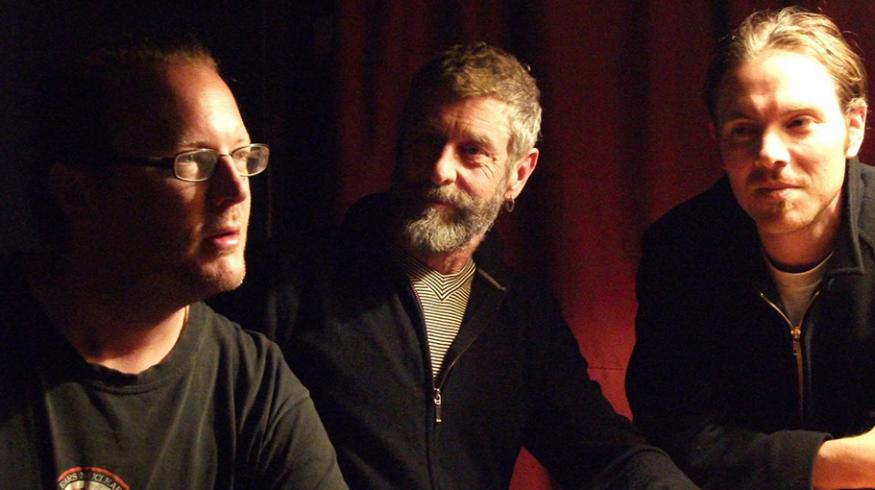 Adventurous Jazz trio the Melancholy Babes have been performing their incendiary improvised music in New Zealand for over 15 years.
The band of  saxophonist Jeff Henderson, bass player Tom Callwood and drummer Anthony Donaldson have released three albums on iiii Records and are due to release a new album of live material in November 2017. Recorded at the 2017 Wellington International Jazz Festival, the album 'Bootleg' sees the Melancholy Babes reach new heights of intensity and drama – careering from expressionist freefalls to contemplative soundscapes to psychedelic rock outs.
Originally performing musical compositions and games, the trio now focus on freely improvised music which encompasses  a huge range of influences and inspirations.
The Melancholy Babes are some of New Zealand's most seasoned Free Jazz and improvised music performers, collectively having performed with such renowned international figures as Steve Lacy, Marilyn Crispell, Han Bennink, Peter Broetzmann, Frode Gjerstad, Mike Nock and Evan Parker to name a few.
Melancholy Babes
Featuring: Jeff Henderson (s), bass player Tom Callwood (b) and Anthony Donaldson (d)
Date: Thur 02 Nov 2017
Venue: Pyramid Club, 272 Taranaki St.
Time: 8pm
Price: $10 General, $5 Members and Students with ID