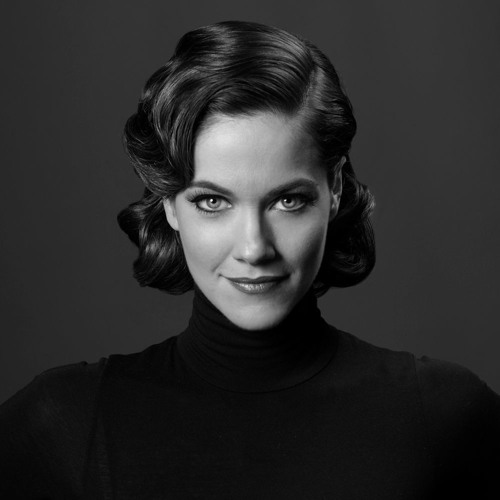 For this special concert, visiting Australian artists Hetty Kate (voice) and James Sherlock (guitar) will perform a selection of compositions by some of the most influential cool and bop pianists in jazz history. These timeless compositions are full of colour, and often began as instrumentals, with lyrics being only added later by trusted collaborators. Occasionally they were written with a singer in mind, but with or without voice, all of them found their way into the repertoires of jazz musicians around the world. Composers include Tadd Dameron, Thelonious Monk, Bill Evans, Dave Brubeck, Horace Silver and more.
About Hetty
Pure of tone and sweet sounding, jazz vocalist Hetty Kate was born in England and moved to Melbourne as a young teenager. With nine diverse albums under her belt in the last decade, and a regular international touring schedule, Hetty has built a reputation for being 'truly one of the best swing-style singers on the current scene' (Will Friedwald, jazz critic and author.) She approaches each song and performance with a natural musicality, and is often lauded for the clarity in her voice. Hetty spent three years touring with James Morrison and was the featured vocalist in his award-winning symphonic concert 'The A to Z of Jazz' which toured NZ in 2015. She is a regular at festivals around Europe, Australia and New Zealand, and her career highlights range from singing at the Sydney Opera House to touring Victoria with the Melbourne Recital Centre's Share The Music Program. Hetty is now based in Paris, France.
"a stage presence only matched by the clarity of her voice" James Morrison AM (AU)
About James
Outstanding guitarist James Sherlock was born in Christchurch, before moving to Brisbane as a young teenager. Known for his ability to convey a lyrical and luscious timbre on his instrument, James has an ongoing duo project with celebrated Brisbane vocalist Kristin Berardi, and has worked with a variety of Australia's finest; as well as many visiting artists such as Leroy Jones, Sheila Jordan, Cyrille Aimee, Jon Riley and Jeff 'Tain' Watts. He was awarded the Ike Isaacs International Jazz Guitar Award and as a bandleader has released six albums as well as appearing on many more for other artists. Close to home, James has a weekly residency with Melbourne bebop sextet Bopstretch, and is currently completing an new album, to be released late 2017.
"Sherlock is a wonderful guitarist, and a craftsman of songs possessing beauty and depth." Ian Patterson : All About Jazz Magazine (USA)
Hetty Kate and James Sherlock
Featuring: Mark Lockett (d), Nick Tipping (b), James Sherlock (g), Hetty Kate (v)
Date: Thurs 16 Nov 2017
Venue: Pyramid Club, 272 Taranaki St.
Time: 8pm
Price: $20 General, $15 Members and Students with ID