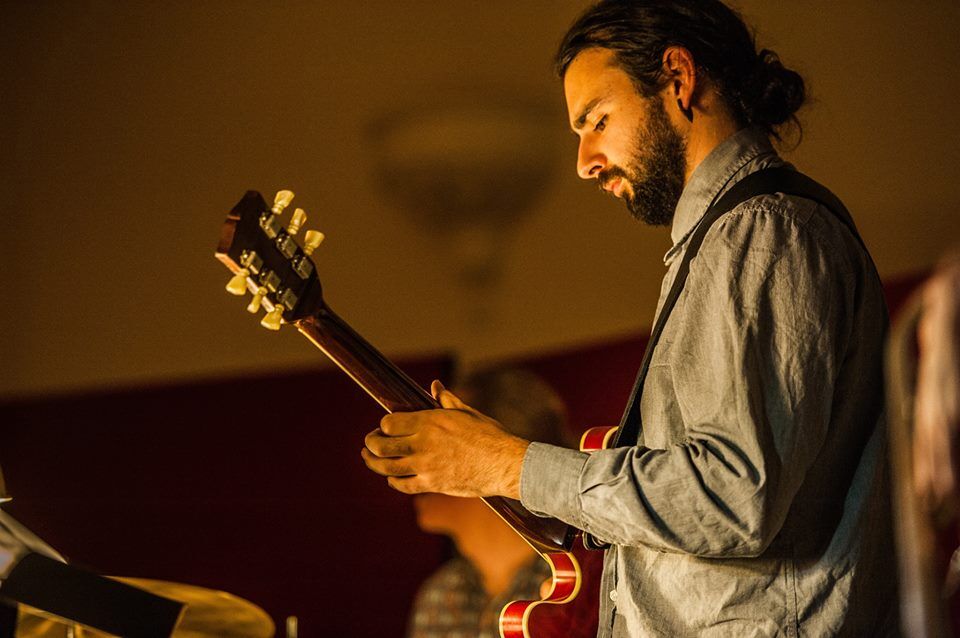 Born and raised in small town Motueka, it took some time for Callum to discover jazz. However, it quickly became an enduring passion. In 2008, he left to study at the New Zealand School of Music, completing a Bachelor of Music and a Post-Graduate Diploma in Jazz Performance. During this time he started writing and performing his own compositions with long-time collaborator Jake Baxendale. Together they started The Jac, an all-original eight-piece jazz ensemble, now with a Tui-nomination and two albums under their belt.
Seeking new sounds and inspiration, Callum moved to Berlin in 2013 and immersed himself in the local jazz scene. Since his return to NZ the following year, he has been busy writing fresh tunes to take on tour. In 2014 and 2015 tours, New Zealand and Australia revelled in the latest compositions of The Jac, as well as Antipodes, a creative contemporary jazz sextet playing works by Callum, Jake and Australian pianist and composer, Luke Sweeting. Recent performances of the Callum Allardice Quintet have revealed a captivating new direction for his small group writing and playing.
Callum continues to write for his various projects and is currently pursuing a long-time desire to write larger ensemble pieces.
"…his guitar soared as if free of gravity…" John Fenton
"…his authoritative solos and fills just sing. He gives a soft but penetrating edge to the mix." John Fenton
Callum Allardice Quartet
Featuring: Dan Millward (p), Paul Dyne (b), Hikurangi Schaverien-Kaa (d), Callum Allardice (g)
Date: Thursday 18 May 2017, 8pm
Venue: Pyramid Club, 272 Taranaki St.
Price: $10 General, $5 Members and Students with ID