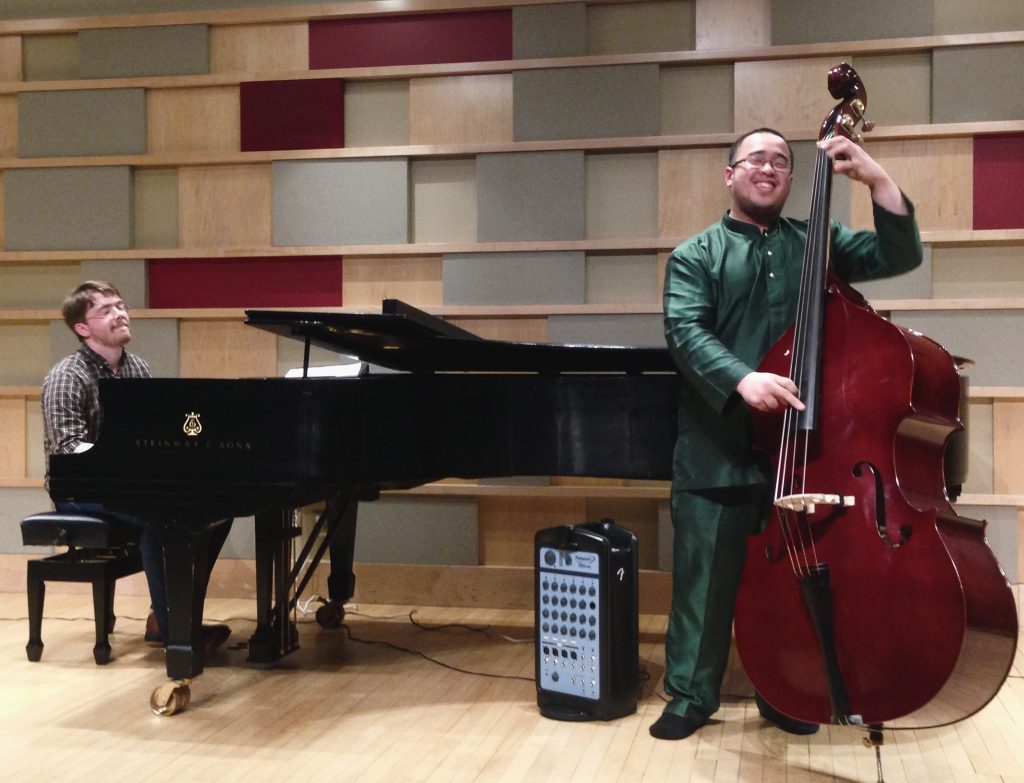 Returning from Boston after two years of research, practice and compositional work, bassist Umar Zakaria presents a program of Malay jazz from Malaysia and Singapore, featuring a mixture of traditional tunes, original compositions and arrangements of songs by the Malay composer P. Ramlee.
Umar Zakaria is a New Zealand bassist and composer filled with hope for the future. His music unites diverse musical traditions, in an effort to inspire communication and cooperation across ideological boundaries. His innovative compositions and arrangements finely tread traditional boundaries of genre and style. These have been performed and recorded variously by the New Zealand Symphony Orchestra, the Royal New Zealand Ballet, and the New Zealand School of Music Big Band.
In 2016 he graduated from the prestigious New England Conservatory in Boston with a Master's degree, having worked closely with jazz luminaries (and winners of the MacArthur 'genius' Grant) Miguel Zenon and Jason Moran. It was at the Conservatory that he began getting in touch with his Malay roots under the watchful eyes of Oud master Malcolm Barsamian, flautist Amir Milstein, vocalist Dominique Eade and Warren Senders, a master of Hindustani 'Khyal' vocal style.
Umar Zakaria's 'Jazz Melayu'
Featuring: Oscar Laven (s), Tyaan Singh (s), Fraser Walker (p), Luther Hunt (d) and Umar Zakaria (b)
Date: Thurs 23 Mar 2017
Venue: Pyramid Club, 272 Taranaki St.
Time: 8pm
Price: $10 General, $5 Members and Students with ID